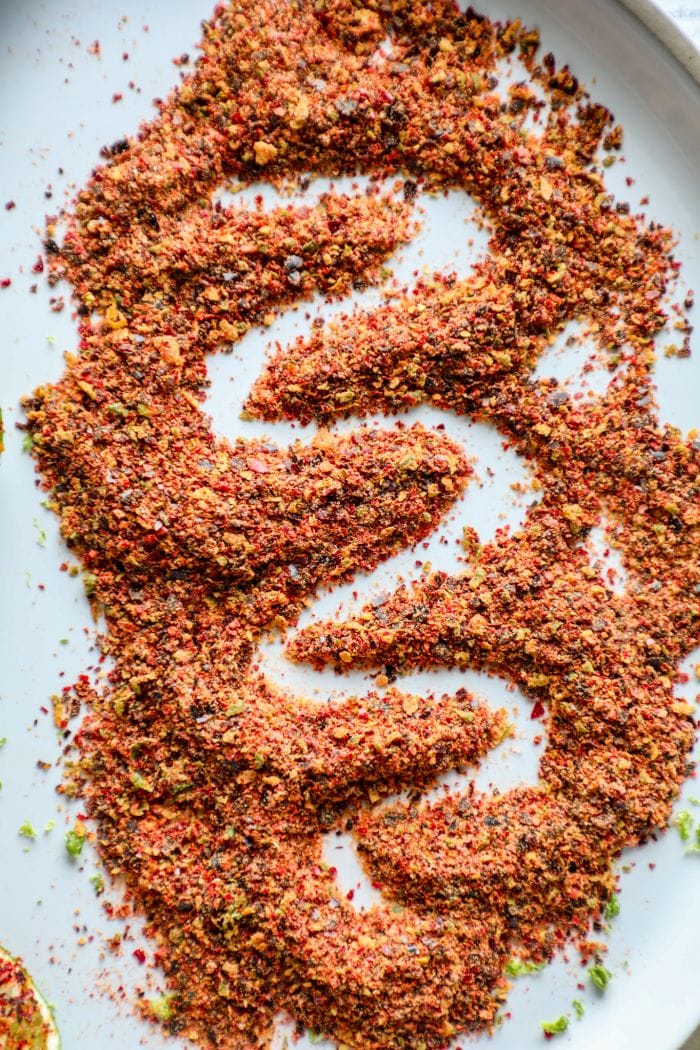 This homemade chili lime seasoning recipe is a spicy Mexican style Tajin spice blend made of dried chili peppers and a nice touch of lime flavor. Spice up your favorite fruits and vegetables, chicken, fish and more.
Prep: 10min
Total: 20min
Yield: 4
Servings: 1 g
Nutrition Facts : servingSize 1 g, calories 3 kcal, Carbohydrate 1 g, Sodium 291 mg
Ingredients:
1 cup Dried Peppers- guajillo (ancho, and chipotle, seeded)
1 Lime (zested)
2 tsp. Coarse Sea Salt
Instruction:
PLEASE NOTE: I highly recommend wearing gloves when working with the dried peppers! This is just a precaution.
With a sharp knife, slice open your peppers and remove the seeds and stems. I use about 1 cup of dried whole peppers for this recipe which will yield about a half cup ground.
Run your knife through the dried pepper pieces to help them fit in the spice grinder. Place them in the base.
Zest your lemon and add it into the grinder fresh. You can also use dehydrated lime or citric acid in place of the fresh lime zest.
Finally, add the salt.
Once everything is in the spice grinder, pulse the mixture until it's finely blended.
Remove and place in a bowl or into a glass jar and store for later.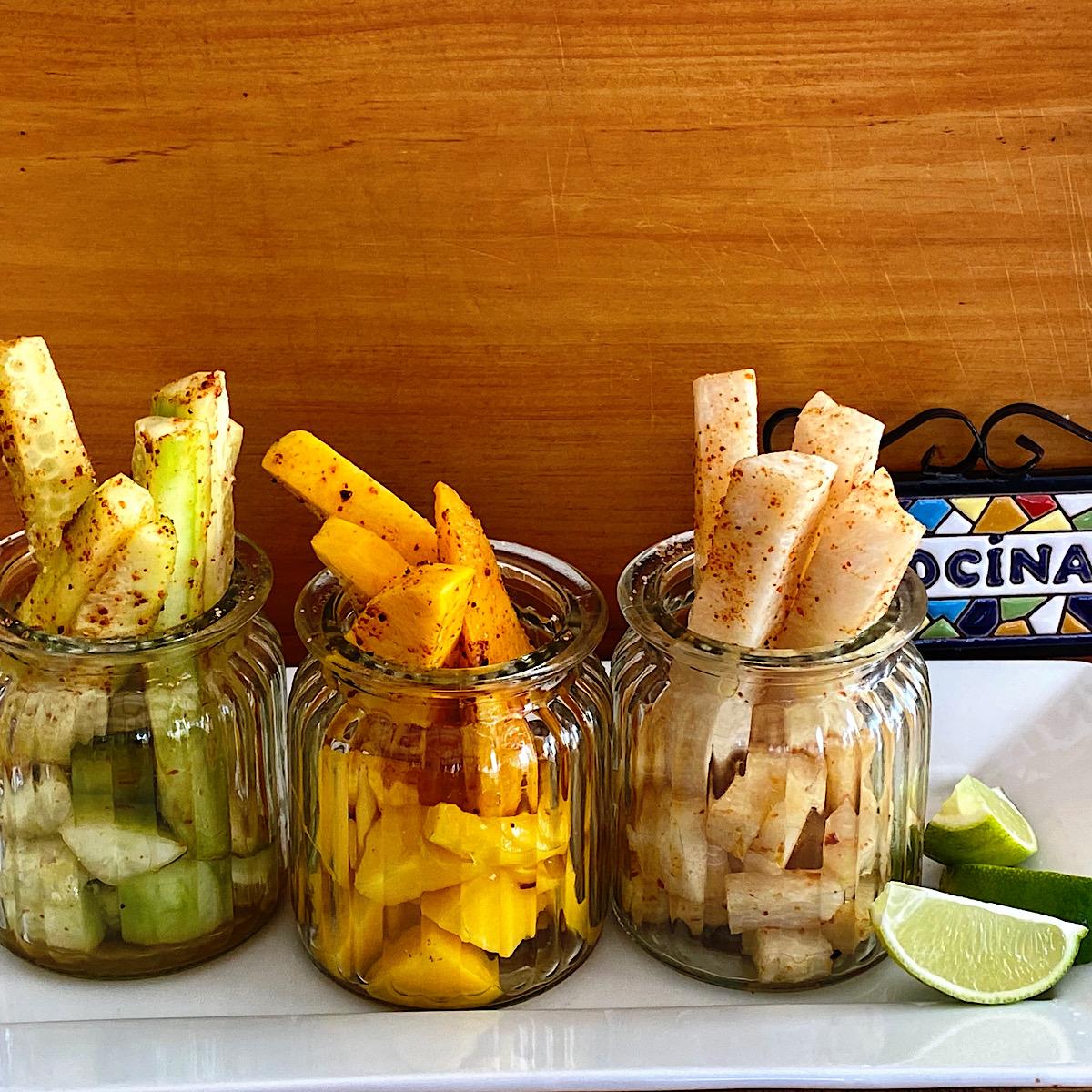 A homemade "Tajin" spice will be much fresher than the storebought one and you can adjust the amount of salt, which is pretty high in storebought. Cut planks of fruits and vegetables and sprinkle with this homemade tajin for some awesome Mexican Street food.
Prep: 15min
Total:
Yield: 6
Servings: 1 serving
Nutrition Facts : calories 48 kcal, Carbohydrate 11 g, Protein 1 g, Fat 1 g, Saturated Fat 1 g, Sodium 1166 mg, Fiber 4 g, Sugar 6 g, servingSize 1 serving
Ingredients:
1 Tbsp Salt (Kosher salt or pink himalayan salt)
2 Tsp True lime
1 1/2 Tsp Chipotle spice (Or other spicy chile powder)
1 Small Jicama
1 Med Cucumber
1 Mango
1 Avocado, pineapple, papaya, etc. (Your favorite fruit or vegetable)
Instruction:
For the seasoning blend: With a whisk or slotted spoon, thoroughly blend together the salt, True lime and the chile powder
For the fruit: wash and peel the fruit you choose to use. Cut into planks or spears (see youtube video above for cutting illustration)
Place fruit spears in a large bowl and sprinkle with the chile lime salt. Cut wedges of lime and serve fruit/vegetable spears on a plate with lime wedges for people to squeeze over the fruit/vegetables.
Prep:
Total:
Yield:
Servings:
Nutrition Facts :
Prep:
Total:
Yield:
Servings:
Nutrition Facts :
Prep:
Total:
Yield:
Servings:
Nutrition Facts :