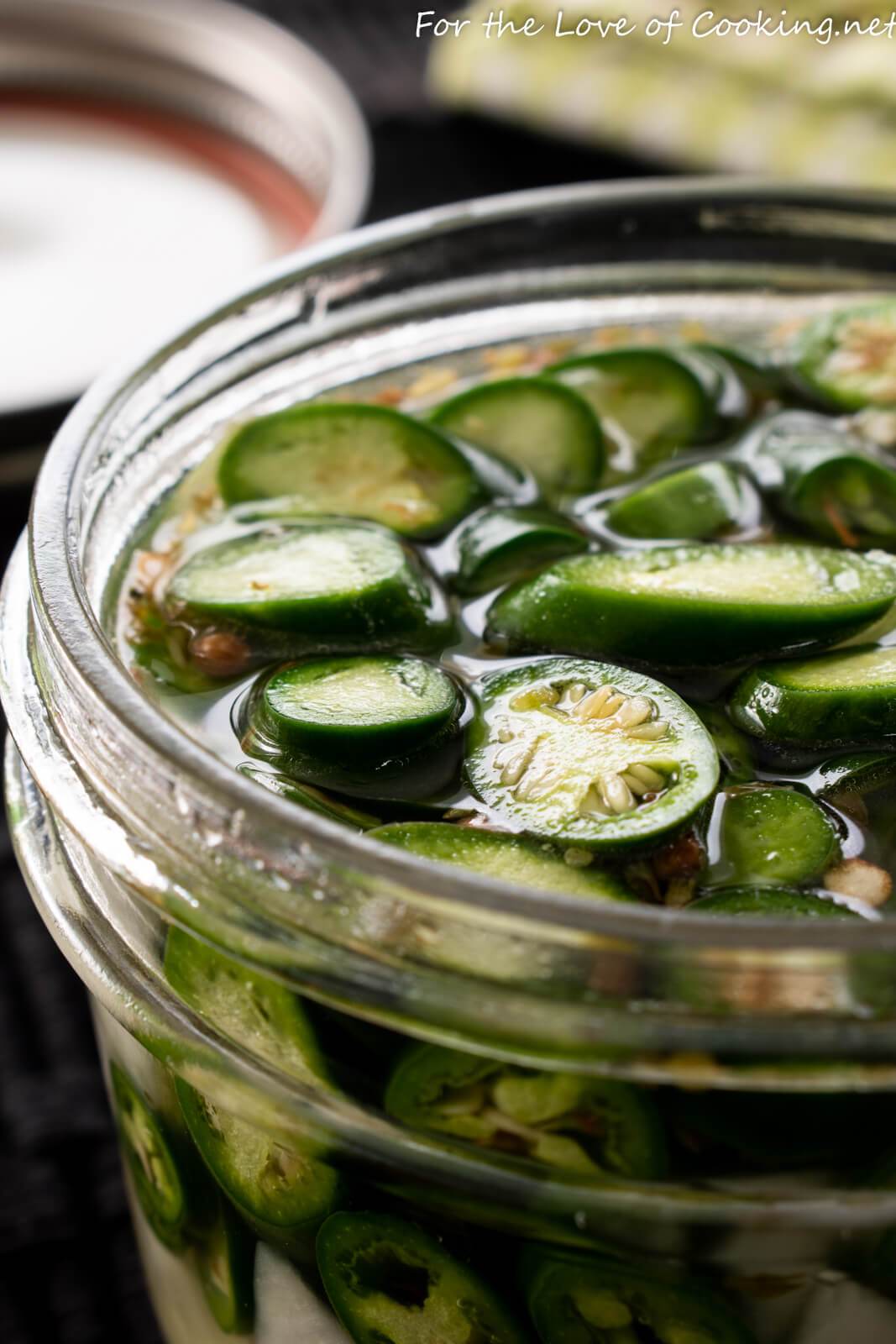 Prep: 5min
Total: 8min
Yield:
Servings:
Nutrition Facts :
Ingredients:
1 tsp olive oil
2 tbsp yellow onion, diced
1 clove of garlic, minced
¼ tsp dried oregano
⅛ tsp cumin seeds
⅛ tsp coriander seeds
3-4 whole peppercorns
⅓ cup vinegar
3 tbsp water
½ tsp kosher salt
8-10 serrano peppers, thinly sliced
Instruction:
Heat the olive oil in a non-reactive skillet over medium heat.
Add the onion, garlic, oregano, cumin seeds, coriander seeds, and peppercorns. Cook, stirring constantly, for 1-2 minutes. 
Add the vinegar, water and salt then stir until the salt has dissolved, about 1 minute. Remove from the stovetop and allow to cool. 
Slice the serrano peppers then place them in a small 8 oz glass jar.
Pour the cooled vinegar mixture over the sliced peppers.
Finish cooling on the counter for a while before sealing with an airtight lid and storing in the refrigerator for about a month. Enjoy!
Prep:
Total:
Yield:
Servings:
Nutrition Facts :
Prep:
Total:
Yield:
Servings:
Nutrition Facts :
Prep:
Total:
Yield:
Servings:
Nutrition Facts :
Prep:
Total:
Yield:
Servings:
Nutrition Facts :