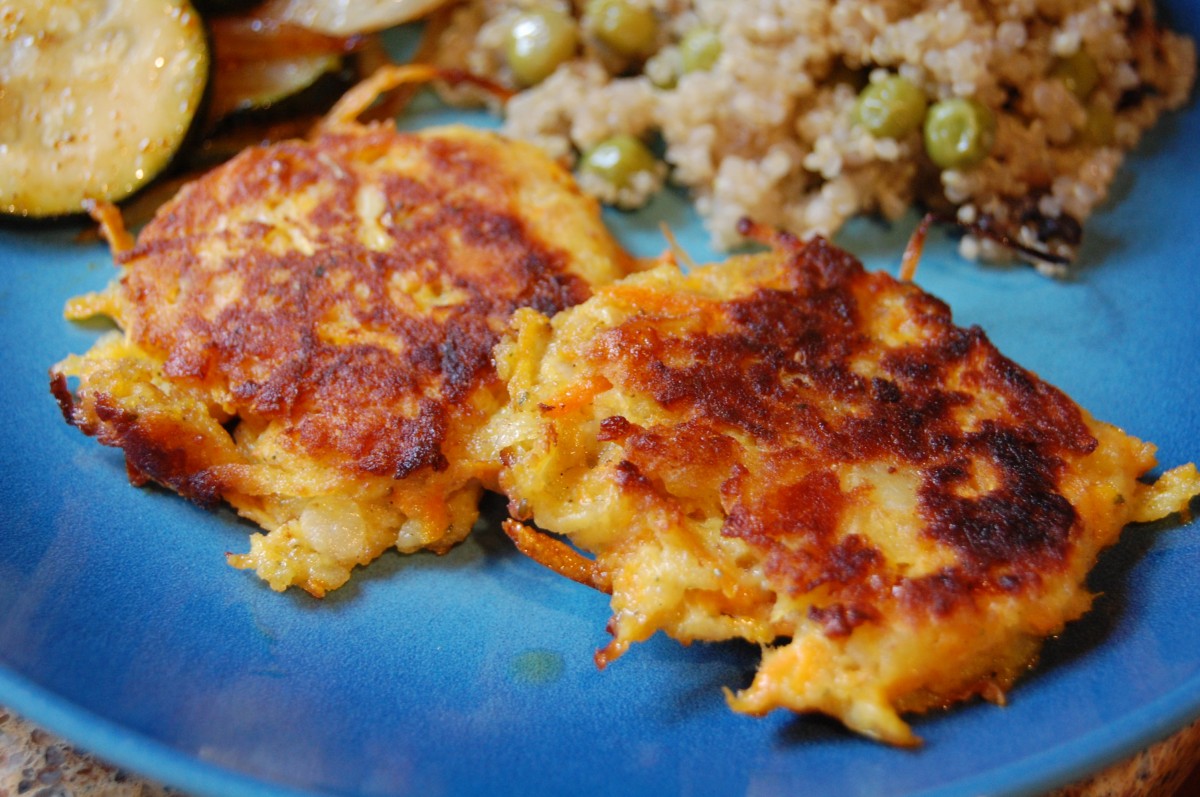 Onion, potato and carrot cakes from the book series Redwall. Perfect to make with leftovers. Makes approximately 20-24 cakes.
Prep: 15min
Total: 45min
Yield: 4
Servings:
Nutrition Facts :
Ingredients:
1 small potato cooked and mashed (3/4c = 1 medium sized potato cooked for a few minutes in microwave)
3 medium carrots (6 oz, peeled and grated)
1 medium onion (6 oz, peeled and grated/diced)
1/2 cup fresh breadcrumbs
2 tsp chopped fresh parsley
3 eggs (beaten)
Salt and pepper to taste
1 + Tablespoon Vegetable Oil
Instruction:
Preheat oven to 225 degrees F. Mix potato, carrot, onion, breadcrumbs, and parsley together in a bowl.
Beat eggs thoroughly and season with a bit of salt and pepper. Add to potato-carrot mixture. Mix thoroughly.
Heat a bit of the vegetable in a skillet over medium high heat. Drop rounded batter by the tablespoon (or use medium size cookie scoop/1.5 Tbs). Flatten gently with the palm of hand or back of spatula.
Cook each side until it is golden brown, about 3-4 minutes a side.
Keep cakes warm on a paper towel lined plate or cooling rack in oven. Portion and cook remaining batter. Reheat leftovers in a skillet with a bit of non-stick spray or oil.
Prep:
Total:
Yield:
Servings:
Nutrition Facts :
Prep:
Total:
Yield:
Servings:
Nutrition Facts :
Prep:
Total:
Yield:
Servings:
Nutrition Facts :
Prep:
Total:
Yield:
Servings:
Nutrition Facts :