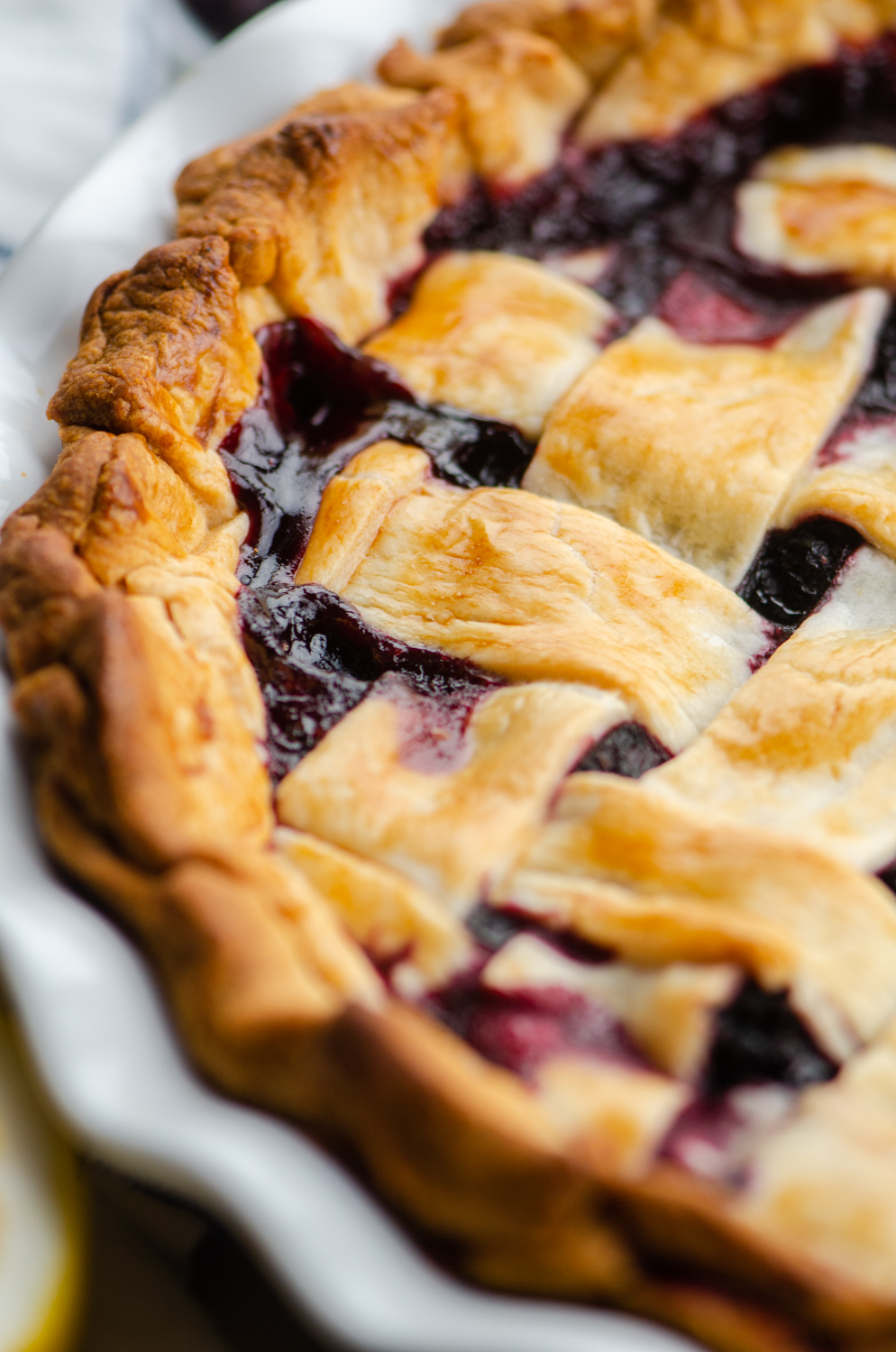 Marionberry Pie is a Pacific Northwest classic. Sweet and slightly tart, this pie is the perfect way to celebrate summer berry season.
Prep: 15min
Total: 95min
Yield: 8
Servings: 1 serving
Nutrition Facts : calories 288 kcal, Carbohydrate 46.8 g, Protein 2.7 g, Fat 10.8 g, Saturated Fat 1.6 g, Sodium 354 mg, Fiber 5.2 g, Sugar 24.6 g, servingSize 1 serving
Ingredients:
2 9 inch pie crusts
5 cups frozen (or fresh marionberries)
3/4 cups granulated sugar
1/4 cup cornstarch
2 tablespoons lemon juice
1 teaspoon lemon zest
1/2 teaspoon salt
Instruction:
Place one of the pie crusts in the bottom of a 9-inch pie pan. Flute the edges if you'd like.
Combine marionberries, cornstarch, sugar, lemon juice, lemon zest and salt together in a bowl. Mix well.
Spoon the marionberry mixture into the bottom pie crust.
Cut the other pie crust into 12 strips. Lay 6 strips across the pie. Fold back every other strip. Lay one of the six remaining strips across the opposite way and fold back the strips to their original position. Repeat with the remaining strips.
Brush the top of the pie with an egg/milk wash.
Bake pie at 400 degrees for 60 – 80 minutes or until the filling is bubbly and the crust has browned. Remove from oven and allow to cool at least 30 minutes before slicing. Serve with vanilla ice cream if desired.
Prep:
Total:
Yield:
Servings:
Nutrition Facts :
Prep:
Total:
Yield:
Servings:
Nutrition Facts :
Prep:
Total:
Yield:
Servings:
Nutrition Facts :
Prep:
Total:
Yield:
Servings:
Nutrition Facts :