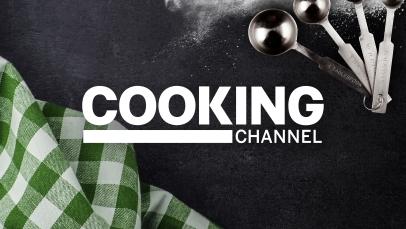 Prep: 0 10min0
Total: 0 10min0
Yield: 6 servings
Servings:
Nutrition Facts :
Ingredients:
1 lobe of Grade A foie gras, at room temperature, about 1 1/4 pounds
1/4 cup Cognac
1/4 cup heavy cream
Salt
Freshly ground black pepper
1/2-ounce of black truffles finely chopped
1 dozen toast points
Instruction:
In a food processor fitted with a metal blade, add the foie gras and puree until smooth. Add the cognac and cream. Process until smooth. Season with salt and pepper. Remove from the processor and fold in the truffles. Spoon the mousse in a porcelain 2 cup dish. Serve the mousse at room temperature with the toast points.
This very simple recipe combines the luxurious fattiness of foie gras with the tartness of apple brandy. A divine combination that is sure to be a party favorite. The cheaper grade B foie gras is perfectly suitable for this recipe. You may even use the canned foie gras, although there is a definite loss in flavor. Prep Time: 10 minutes
Cook Time: 20 minutes
Prep:
Total:
Yield:
Servings:
Nutrition Facts :
Ingredients:
Ingredients:
8 Ounces Fresh Foie Gras – Grade B, cut into 1 inch pieces, vein removed
1/4 Cup Pomme de Vie (Apple Brandy)
8 Ounces Unsalted Butter, room temperature (soft)
Salt & Pepper, to taste
Preparation
Preparation: Heat up a non-stick pan until it is very hot. Add the foie gras and saute for about 5 minutes. Remove from heat and let cool. Put the foie gras into a food processor fitted with the chopping blade. With the processor running on a low speed, slowly add the brandy and softened butter. Continue to mix until it is a smooth consistency. Taste and add salt and pepper to your liking. Put the mixture into a serving bowl. Cover with plastic wrap and chill in the fridge for at least 2 hours. Serve with small slices of toast and tart apple wedges. For a more elegant presentation, use a cake piping bag ahead of time to swirl portions onto individual toasts.
Prep:
Total:
Yield:
Servings:
Nutrition Facts :
Prep:
Total:
Yield:
Servings:
Nutrition Facts :
Prep:
Total:
Yield:
Servings:
Nutrition Facts :