Prep:
Total:
Yield:
Servings:
Nutrition Facts :
Ingredients:
1 cup Maash ki daal (soaked for a few hours, preferably overnight)
1/2 tsp ginger paste
4-5 diced green chillies
1 inch ginger piece, julienned
1/2 thinly sliced onion
3-4 whole dried red chillies
neutral cooking oil
Instruction:
Rinse your soaked daal and put it to boil with a generous amount of water, the ginger paste and a spoon full of salt
Once the daal is cooked, 20-30 minutes, drain the excess water and return the daal to the pot
Finely mince however many green chillies you feel comfortable using and add those along with the julienned ginger (if using) into the pot
Taste for salt, adjust seasoning.
Heat a generous lug of oil in a small frying pan and add the onions and whole red chillies
When the onions turns a beautiful caramelly brown then pour the baghaar/tadka over the maash ki daal. Eat with roti.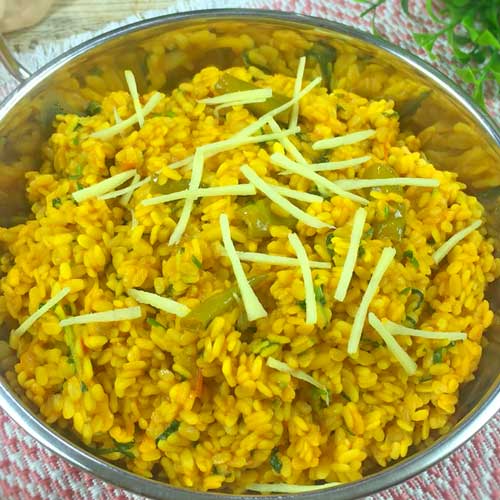 An authentic urad dal recipe made with black gram lentils, onions, tomatoes, and a load of spices. Daal is every Desi's comfort food. Hearty, warming and delicious, this dal recipe is sure to be loved by everyone.
Prep: 10min
Total: 55min
Yield: 6
Servings: 1 serving
Nutrition Facts : calories 193 kcal, servingSize 1 serving
Ingredients:
50 ml Olive Oil
300 g Black Gram Lentils (Urad Daal)
2 Onions
1 tsp Garlic Paste
1- inch Ginger
2 Tomatoes
1 tsp Chilli Powder
1 tsp Turmeric Powder (Haldi)
1 tsp Salt
1 tsp Cumin Powder
300 ml Water
2 Green Chillies
Coriander (Dhaniya)
Instruction:
Wash and soak the black gram lentils for 30 minutes
As the lentils are soaking add the olive oil in the pan and heat on medium heat until hot
Add the finely diced onions and cook for 4-5 minutes until lightly browned
Add the garlic paste and sauté for 1-2 minutes
Add the chopped tomatoes and cook for 4-5 minutes
Add the chili powder, turmeric powder, and salt then cook the spices for 3-4 minutes – add a few tablespoons of water to ensure that the spices do not burn and to allow the spices to release their colour
Add the washed black gram lentils then cook for 4-5 minutes
Add the water and cover with a lid then allow to cook for 10-15 minutes – you may need to add more water if required
Add the cumin powder and chopped coriander
Serve immediately with homemade chapatis and enjoy!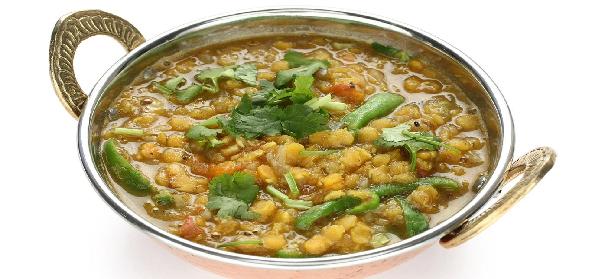 Prep:
Total:
Yield:
Servings:
Nutrition Facts : calories 240, Fat 9 grams, Fiber 2 grams, Protein 4 grams
1 cup – tur dal or masoor dal , 2 – onions, chopped , 2 – green chillies, chopped , 1 tsp – garlic, chopped , 1 tsp – ginger, chopped , 1/2 tsp – turmeric powder , 1/4 tsp – mustard seeds , A few curry leaves , Salt to taste , 1 tbsp – oil,
Cook the dal with sufficient water and 1/2 teaspoon turmeric powder till soft in a pressure cooker. , Mash and keep aside. (The dal should be semi solid). , Heat oil in a pan and add the mustard seeds. , When it splutters add the chopped onion, green chillies curry leaves, ginger and garlic and fry well till the onions turn golden brown. , Add the cooked and mashed dal and mix well. , Add a little ghee while serving. , Recipe Courtesy: Anglo-Indian Recipes,
mash ki dal, mash ki dany dar dal, urad dal recipe, khari mash ki daal, masalay dar daal mash, urad dal recipe, mash ki dal Pakistani recipe, Mash dal with tarka, white urad dal recipe,
Prep: 20min
Total: 65min
Yield: 7
Servings:
Nutrition Facts : calories 144 calories
Ingredients:
Maash ki daal/urad daal (Split and skinned black gram) 3 cups (Baghair Chilkay wali)
water 4 cups
Adrak 2 inch piece (Peel and make a paste)
Lahsan k jaway 5-6 (make a paste)
Namak 3 teaspoon
Lal mirch powder 3 teaspoon
haldi 1/2 teaspoon
Zeera 1 and 1/2 teaspoon
Dhanya powder 1 and 1/2 teaspoon
Hari Mirch 6-7 (Chopped)
Tamatar 3 (Grind these and make a puree)
Cooking oil 1 cup
Piyaz 1 large (Thinly sliced)
Sabut lal mirch 5-6
Hara dhanya 1 gadi
Instruction:
In a bowl add daal and water and soak it for almost 4 hours or overnight.
No add dal,namak, tomatar puree, lal mirch powder, haldi, zeera, dhanya powder, lahsan adrak paste, mix everything well and put it on medium flame. Do not strain daal or even add extra water in it.
Now when daal cam to boil add hari mirch in it.
Half cover the pan so that water could evaporate easily from daal.
Now prepare tarka.
In a frying pan add cooking oil and piyaz in it.
Fry piyaz on medium flame, when the color of onions change or sides turns to brown add sabut lal mirch in it.
When piyaz turns to golden brown shade add this tarka in dal. Before adding tarka check water of dal if its almost dried then add tarka.
Give a mix, fully cover the pan, lower the flame to last point, put the pan on a tawa and steam cook dal now so that it could get tender completely. This will take about 15-20 minutes.
After the time uncover the pan, add hara dhanya in it and dish out to serve with roti or naan.
_______________Note. Mash daal usually sticks to the pan so try to use a non stick pot for this recipe.
To Make Urad Dal First take a pot put on medium flame add oil when the oil heat nicely add cumin seed and stir for 1 minute.
Prep: 10min
Total: 40min
Yield: 4
Servings:
Nutrition Facts : calories 0, Carbohydrate , Cholesterol , Fat , Fiber , Protein , Saturated Fat , servingSize , Sodium , Sugar , Trans Fat
Ingredients:
250 g Split black gram (urad dal) (soaked for 3 hours)
1 tbsp Cumin seed
1 Onion
1 tbsp Red chili powder
1 tsp Turmeric
1 Green chili
1 tbsp Garlic
1 tbsp Ginger (Juliun cut)
1 tsp Garam masala
2 Tomato
1 ½ tsp Salt
1 Fresh coriander
1 Oil
Instruction:
To Make Urad Dal First, take a pot put on medium flame and add oil, when the oil heat nicely add cumin seed and stir for 1 minute.
After that, add onion and fry until it turn into light golden color. Now, add chopped garlic and stir for few minutes. Then add red chilli powder, turmeric and stir for 2 minutes then add chopped tomatoes and cook until the oil oozes out.
Now add soaked lentil and mix it well. Add 2 glass of water and cook until lentil become tender and water completely dry.
When lentil nicely tender add salt mix it well. then garnish with chopped Green chilli, ginger, garam masala and fresh coriander. Dhaba style Mash ki Dal is ready to serve.
You can try our Moong Masoor Ki Daal and Dal Kaddu also check out our Dinner Playlist