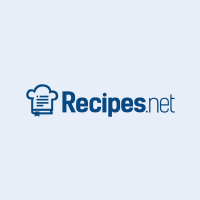 Collection of healthy and good recipes
Prep: 30min
Total: 1h20min
Yield: 8
Servings: 8.00 people
Nutrition Facts : calories 252.00kcal, Carbohydrate 26.00g, Cholesterol 140.00mg, Fat 15.00g, Fiber 2.00g, Protein 4.00g, Saturated Fat 9.00g, servingSize 8.00 people, Sodium 177.00mg, Sugar 21.00g, Trans Fat 1.00g, unSaturated Fat 5.00g
Ingredients:
3 Egg Yolks
1 Large Egg
1 cup Heavy Cream
½ cup Half and Half
15 fl oz 1 Can Pumpkin Puree
¾ cup Sugar
1 tbsp Vanilla Extract
1 tbsp Cinnamon
1 tsp Ground Ginger
½ tsp Nutmeg
⅛ tsp Ground Cloves
½ tsp Salt
Instruction:
Lay the rolled out pie crust over a lightly greased 9 inch pie pan.
Trim the edges of the crust around the pan.
Use fingers or a fork to decorate the edges or cut out leaf shapes from extra pie crust to decorate.
Use a fork to perforate the bottom of the crust. Doing this keeps the crust from bubbling.
Line the bottom of the pie with parchment paper and place pie weights (or dried beans) inside.
Bake at 375 degrees F for 10 minutes, then remove the weights.
Bake an additional 5 minutes.
Add the crust decorations at this time, if desired.
Set the crust aside to cool and add the pumpkin puree and spices into a sauce pan. Heat over medium-low heat until warm.
Remove the pumpkin mixture from the heat and allow to cool.
Whisk the egg and egg yolks with the cream and half and half in a mixing bowl.
Next, add the sugar and cooled pumpkin mixture.
When the mixture is blended together, pour it into the pre-baked pie crust.
Bake the pie at 325 degrees F for 50 minutes. The pie should still jiggle a little when it is removed.
If the crust is browning too much, place foil over the edges for the last 10 to 15 minutes of baking.
Allow the pie to cool for an hour or two on a cooling rack.
Cover with foil and refrigerate the pie until ready to serve.
Prep:
Total:
Yield:
Servings:
Nutrition Facts :
Prep:
Total:
Yield:
Servings:
Nutrition Facts :
Prep:
Total:
Yield:
Servings:
Nutrition Facts :
Prep:
Total:
Yield:
Servings:
Nutrition Facts :