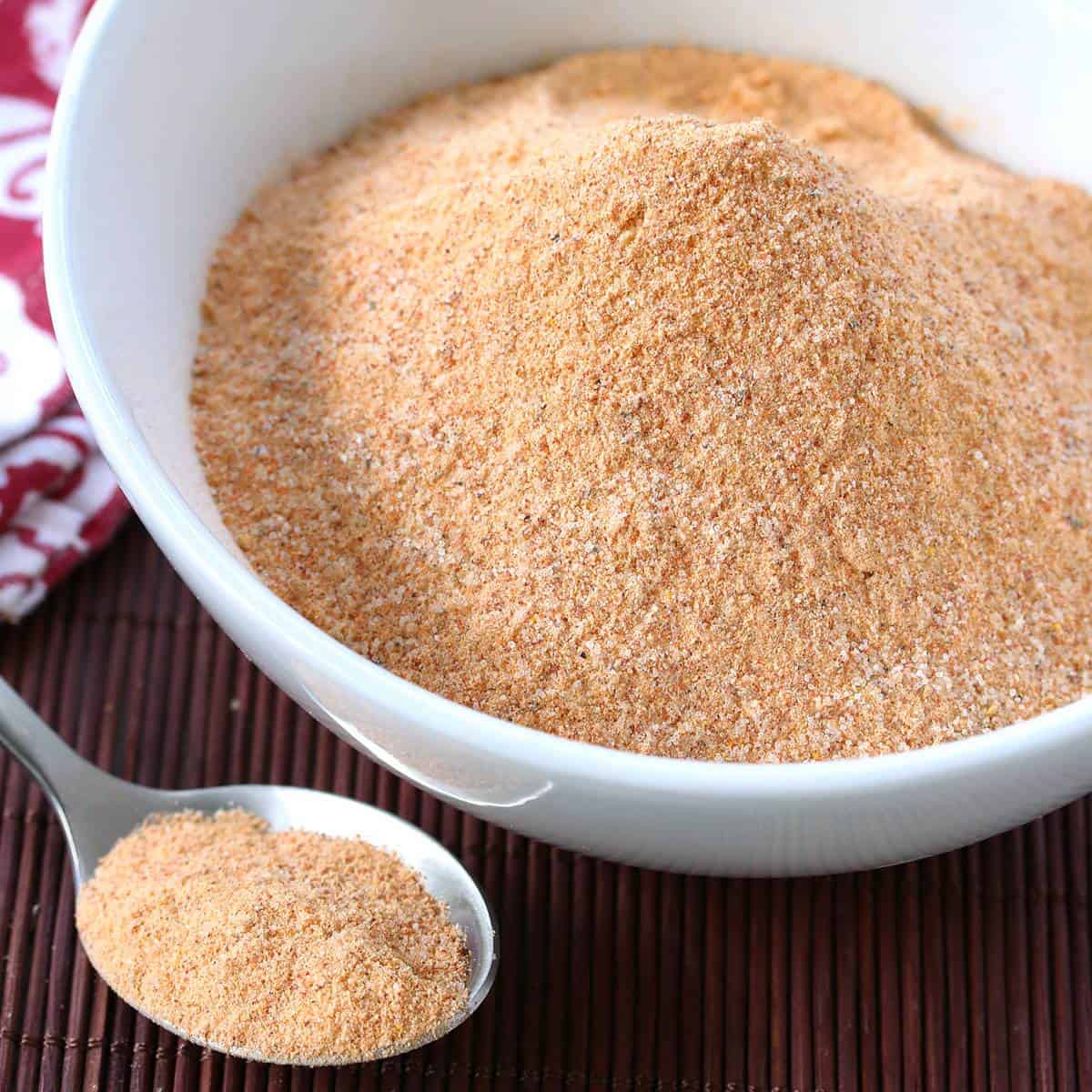 This seasoned salt is the only one you'll ever need to enhance the flavor of your French fries, chicken, fish and chips, meat, potatoes, vegetables and more for the ultimate all-purpose seasoning blend!
Prep: 5min
Total: 5min
Yield: 24
Servings: 1 teaspoon
Nutrition Facts : servingSize 1 teaspoon
Ingredients:
1/4 cup kosher salt
1 tablespoon sweet paprika ((i.e., not hot))
1 tablespoon white granulated sugar
1 1/2 teaspoons garlic powder
1 1/2 teaspoons onion powder
3/4 teaspoon freshly ground black pepper
1/2 teaspoon ground mustard
1/2 teaspoons ground turmeric
1/4 teaspoon cayenne pepper
1/8 teaspoon celery seed
1 teaspoon cornstarch ((optional, to prevent caking))
Instruction:
Place all ingredients in a spice or coffee grinder and pulse until finely ground and thoroughly combined (it's essential that the ingredients are ground finely in order to pour out of the shaker in an even ratio). Store in an airtight jar in a dark, cool place. Will keep for several months.Makes about 1/2 cup.
Prep:
Total:
Yield:
Servings:
Nutrition Facts :
Prep:
Total:
Yield:
Servings:
Nutrition Facts :
Prep:
Total:
Yield:
Servings:
Nutrition Facts :
Prep:
Total:
Yield:
Servings:
Nutrition Facts :