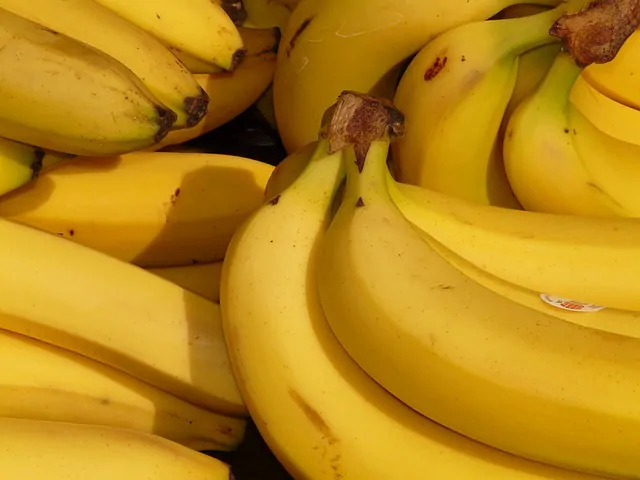 Banana wine might sound odd, believe me, I was unsure of how this wine recipe would taste too but it is definitely worth trying. Bananas are full of sugars and are one of the sweetest fruits available to most people. This sweetness is perfect for wine making and with just a few additions to balance […]
Prep:
Total:
Yield: 1 Gallon / 4.5 Litres
Servings:
Nutrition Facts :
Ingredients:
4.5 litres Water
1.4 kg / 3lb Bananas
900g / 2lb Sugar
1/4 tsp Tannin
3 tsp Acid Blend
1/2 tsp Pectic Enzyme
1 tsp Yeast Nutrient
1 Campden Tablet
1 Sachet Yeast (Lallemand EC-1118 is a good choice but experiment with others)
Instruction:
Convert your homegrown organic bananas into a wonderful fruity wine.
Prep: 20min
Total: 14450min
Yield: 4
Servings: 1 serving
Nutrition Facts : calories 50 kcal, servingSize 1 serving
Ingredients:
½ kg Banana (overripe bananas are preferred whose skin have started browning but not rotten ½ kg,)
½ liter White grape juice ½ liter
Orange & Lemon juice (to regulate pH quarter to half a cup,)
200 gm Sugar
Tannin (oak, tea leaves, banana skins etc.,)
Pectin Enzyme half teaspoon
Optional:
Wine yeast
Campden (potassium meta-bi-sulphite,)
Amylase enzyme
Yeast nutrients
Acid blend
Spices (to taste.)
Instruction:
ProcessDay 1: Peel the bananas if carbide or pesticides are used. If they are homegrown organic, then one can wash them and use the peel (Adds tannins and golden color). Try to cut them in small pieces without mashing them. The goal is to increase the surface area for the yeast to eat them.
If there is excessive mold damage, then we can boil the bananas for 30 minutes. Keeping them tied inside a cloth bag will prevent charring or off-flavors. Campden (1/2gm for 4 liters) is added commercially to kill wild microbes and to avoid the hassle of boiling fruit.
Add grape juice to add to the body and water to make the volume to about 1.5 liters (Banana has heavy sediments which leads to a lot of wine loss)
Add some enzymes (Pectinase & amylase). Pectinase helps to loosen the binding between the cells and amylase will remove the starch haze seen with a few tropical fruits.
Add sugar until the hydrometer reading is 1.100.
Regulate the pH to 4.0 using a pH meter, acid blend (decreases pH) and CaCO3. (increases pH)
Cover with a lid and wait overnight for Campden to dissipate away.
Day 2 onwards
Time to add yeast, yeast nutrients
Stir twice every day so that the top layer does not develop mold.
Refer to basic grape wine recipe for the rest of the steps. Move to secondary fermenter once the hydrometer reads ~1.040
Keep in the secondary for about 4 to 8 weeks to get a clear golden color beverage. (Follow the grape wine steps for the rest of the process)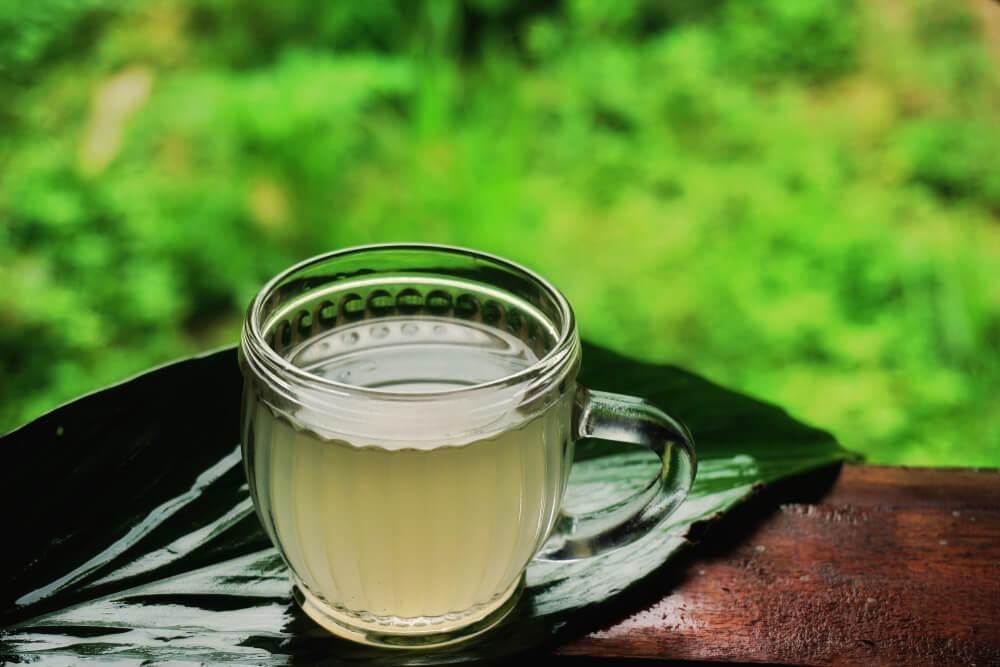 Are you a wine fan? If yes, you would enjoy making this recipe and sampling it out. If you've never been a wine enthusiast, trying this recipe will definitely make you one!
It takes up to 2.5 months for the fermentation to take place completely. Raisins are optional but they bring out a good fruity flavor and an attractive color. You can also surprise your guests with home-made banana wine. This wine makes for a thoughtful gift!
There's nothing like sipping some chilled home-made wine when you are watching your favorite television series! Pour this banana wine in an insulated tumbler, so you can sip the delicious cold wine while binge watching movies or reading your favorite book!
Health Benefits:
Most people under-estimate the health benefits of bananas. They contain potassium, which is good for the heart and the brain. Bananas also regulate blood pressure. Have you ever wondered why tennis players take one during breaks? It's because bananas contain natural sugars, which increases energy levels instantly!
Prep:
Total:
Yield:
Servings:
Nutrition Facts :
Ingredients:
bananas: 1 kg
Sugar: 2 kg
water: 2 + ¼ liters
yeast: ¾ tsp
raisins—washed and drained: 35 gm
cloves: 4
cinnamon stick: 1 inch
red chilis—dry roasted: 3
Instruction:
Boil 2 liters of water and let cool.
Boil ¼ liter of water to 170° F, transfer to a sterile ceramic jar, add yeast, mix well and cover the jar until the yeast has completely proofed.
Chop bananas (with skin intact), add sugar, raisins and stir gently with a long wooden spoon.
Add proofed yeast, crushed cloves, cinnamon, and chilies and stir gently.
Cover the jar with a lid and let sit in a warm place for 15 days. Every few days, use a sanitized paddle to give the mixture a quick stir.
Rack your wine using sanitized equipment into sterilized bottles, close the bottles tight, and keep in a dark and cool place for another 2 months for the wine to reach a good alcohol volume. Do not touch the wine during this period.

Note: Just like other wines, the more the banana wine ages, the better it gets. Once it ages well, you get a crystal clear, brilliant golden liquid with all finesse. Remember to always keep your wine in a dark place as it ages.
Trivia
Did you know, white wine gets darker with time whereas red wine becomes lighter with time?

Banana Cake
Banana Spring Rolls
Banana Sheera Recipe
Caramelized Banana Pudding
Banana Foster
Classic Banana Split
Fig Banana Milkshake
Banana Smoothie
Banana Milkshake
Banana Lassi
Banana Shake Recipe
Sharjah shake
A delicious, fragrant, golden wine made from Mysore poovan bananas.
Prep: 10min
Total:
Yield: 15 servings
Servings:
Nutrition Facts :
Ingredients:
1.5 kg fully ripe Mysore bananas ((peeled))
1 kg sugar
25 gm yeast
2.5 litres water
Instruction:
Chop the banana roughly to pieces and transfer to a porcelain jar or a food grade plastic jar (of at least 5 liters capacity).
Tip in the yeast and mix it in thoroughly using a dry spoon. Cover with a lid and set aside.
Pour the water into a vessel and set it on high heat. Tip in the sugar and stir till it dissolves fully.
Once it comes to a boil, switch off the heat and cover with a lid.
Let the syrup cool naturally (this may take around 5 to 8 hours).
As soon as it reaches body temperature, open the lid of the banana jar and pour in the syrup. Close the lid loosely and cover the jar completely using a piece of black cloth.
Keep in a cool, dark place, undisturbed for 45 days.
At the end of the period, open the lid and sieve the contents through a muslin cloth or a clean, dry, close-meshed strainer and set aside to clear for a week.
Now, gently and carefully, pour out the clear golden banana wine and store in dry glass bottles. Cheers!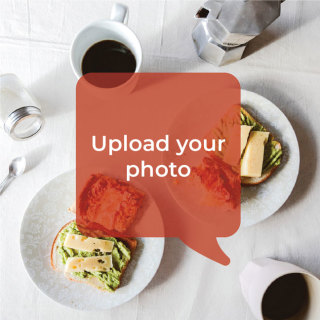 "Makes 1 gallon, but can be up-sized by changing the serving size to the number of gallons desired. Makes about 7 bottles / gallon.
Read the entire recipe before beginning."
Prep: 30min
Total: 30min
Yield: 1
Servings: 1 1 Serving (6570g)
Nutrition Facts : calories 3164 calories, Fat 184.2265410755 g, Carbohydrate 388.72866109 g, Cholesterol 471.7360648 mg, Fiber 41.2769041559721 g, Protein 36.0832730335 g, Saturated Fat 106.1678301222 g, servingSize 1 1 Serving (6570g), Sodium 893.303524597387 mg, Sugar 347.451756934028 g, Trans Fat 22.79528455435 g
Ingredients:
3 1/2 pounds Bananas Over-ripe work best.
10 ounces Grape concentrate
1/2 teaspoon Yeast nutrient
1/4 teaspoon Grape tannin
2 pounds Granulated sugar Do not add it all before testing SG
1 gallon Water Recipie is based on the Imperial gallon which is 160 oz or 4.54 litres
1 1/4 teaspoon Acid blend Do not add it all before testing acid level
1 teaspoon Pectic enzyme powder
2 Campden tablets Crushed into powder
1 Antioxidant tablet substitute 1/4 teaspoon per gallon ascorbic acid
Lalvin EC1118 or Lalvin 71B-1122 wine yeast 1 Package is good for up to 5 gallons
Instruction:
"Use only sound ripe fruit. Slice bananas into thin discs, leaving skins on fruit and place in 6 pints water. Bring to boil, reduce heat, and simmer for 30 minutes. Put all ingredients except yeast into the primary fermenter. Gently pour boiled bananas and liquid into fermenter to dissolve the sugar.

If more than 1 gallon is being made add cool water up to the desired level. Cover and allow to cool to the recommended temperature for the yeast being used.

Add acid blend to adjust the acid level to 0.60%. Gently stir to dissolve and distribute into the wine and retest after each addition.

Add enough sugar to reach a SG of 1.090 – 1.095. Gently stir to dissolve and distribute into the wine and retest after each addition.

Follow the directions on the yeast package to add it to the wine. Cover, but not tightly, unless an airlock is used so the CO2 produced can escape.

Stir the floating cap of fruit pulp into the fermenting must each day and allow to ferment 5 – 6 days. Strain out pulp into a cheesecloth bag and squeeze out any remaining liquid. Siphon into a carboy and attach a fermentation lock. It will be very cloudy but will settle out.

Rack in 3 weeks and again every 3 months until the wine is at least 1 year old. Add another Campden tablet each time the wine is racked.

Add 1 antioxidant tablet per gallon or 1/4 teaspoon of ascorbic acid per gallon at time of bottling to prevent oxidation.

When wine is clear and stable it may be bottled. Enjoy."