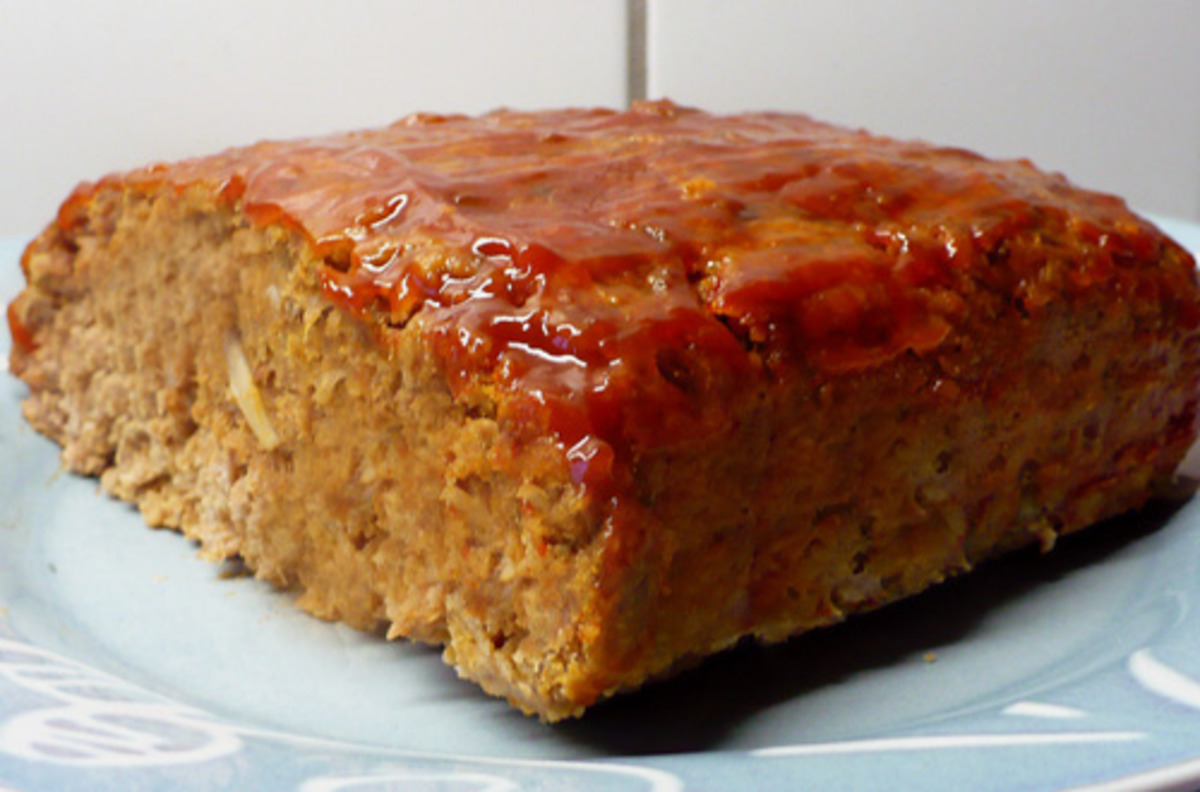 I know, I know…there are a ton of meatloaf recipes out there (and I have made quite a few of them). But, once again, this just turns out to be my family's favorite. It is extraordinarily simple, yet very satisfying. For the soft bread crumbs, I generally run a few slices of bread through the food processor. Believe it or not, hot dog rolls work great too! I have also used the drippings and made a delicious gravy to serve alongside it.
Prep: 5min
Total: 50min
Yield: 4 serving(s)
Servings:
Nutrition Facts : calories 428.1, Fat 27.1, Saturated Fat 10.5, Cholesterol 162.2, Sodium 355.5, Carbohydrate 9.6, Fiber 0.3, Sugar 4, Protein 34.3
Ingredients:
1 (1 ounce) envelope onion and mushroom soup mix
1/2 cup water
1 1/2 lbs ground beef
1 cup soft breadcrumbs
1 egg
1/4 cup ketchup
Instruction:
In a medium bowl, combine the soup mix, water, ground beef, bread crumbs, egg, and ketchup.
In a shallow baking pan, shape into a loaf and bake on the middle level of a preheated 350 degree oven for 45 minutes or until done.
Prep:
Total:
Yield:
Servings:
Nutrition Facts :
Prep:
Total:
Yield:
Servings:
Nutrition Facts :
Prep:
Total:
Yield:
Servings:
Nutrition Facts :
Prep:
Total:
Yield:
Servings:
Nutrition Facts :